Become a volunteer: Teachers, Doctors or Accountants wanted!
Qualified teachers and doctors can volunteer for our Ghunsa or Indrawati programs in Nepal. Volunteers work in conjunction with our local NGO partners in Nepal and will assist local qualified teacher trainers or medical practioners in developing skills and enhancing teaching methods.
We also from time to time look to have other professionals travel to Nepal to visit the communities or our partner NGO's to share your knowledge and skills, providing professional development to our teams on the ground.
For more information on our volunteer program in Nepal please contact our office at info@hdfa.org
Volunteer in Australia
We can always use help here in Australia too! We always need help in with organizing events and other special projects. We would love you to get in touch if you have some spare time and / or skills to donate. info@hdfa.org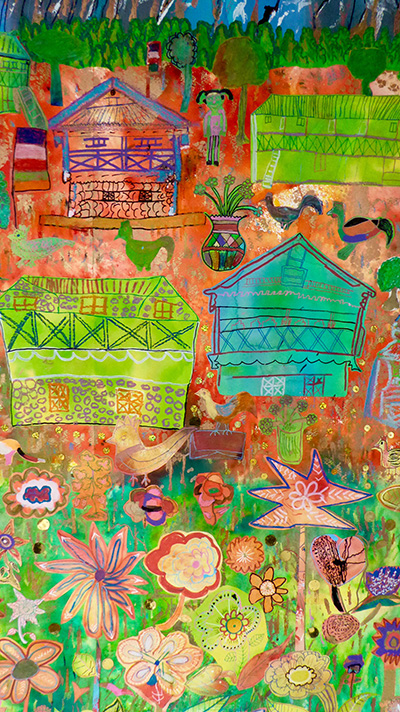 Volunteers in action - Nepal
In 2017 the children in Ghunsa were very lucky to have a visit from a highly experienced Art teacher from the UK. Lynda trekked into Ghunsa village and spent a couple of weeks in the region, during her visit, Lynda worked on some spectacular pieces of art with the children, who very rarely get an opportunity to undergo art studies.
Some of the works looked fantastic and the feedback from the children and staff at the Ghunsa School was very postive.
In 2016 Doreen who is a qualified Accountant from McCormack Accountants and Advisors in Adelaide trekked to Ghunsa, met with the leadership team and visited with our partner NGO organisations in Kathmandu. Doreen was able to undertake a independant spot audit of the financial proceedures and verify in the field first hand as to the veracity of the accounts and operations and report directly to the board. (it was positive!).
Please contact us if you feel you have a skill set that can be of use, we take a very limited number of placements each year and do not support "voluntourism".
Contact the Nepal Operations Committee via email.